Jim and Margaret's Spray 38 which was built in Tasmania and launched early 2000. Changes to the original plan was a stretching of the hull by one foot and the addition of a pilot house. Powered by a 80 hp Perkins through a 3 : 1 gearbox Majek cruises under power at a touch over 6 kts using 4.5 lts per hour. With fuel tankage of 650 lts Majek has a power range of 900 nm with a unlimited sailing range.
Majek at rest showing the pilot house as designed by Jim.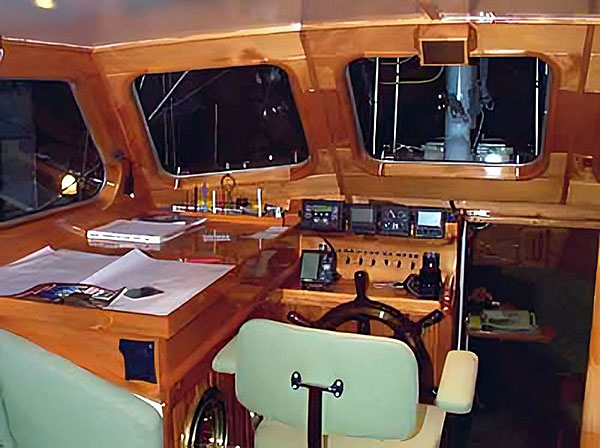 Inside the pilot house showing the inside steering station and chart table.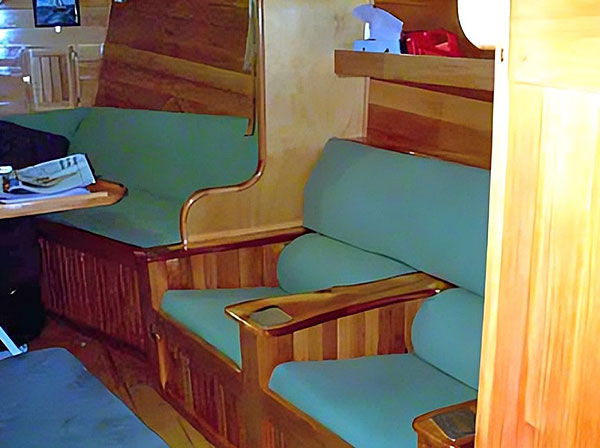 Armchairs for comfort.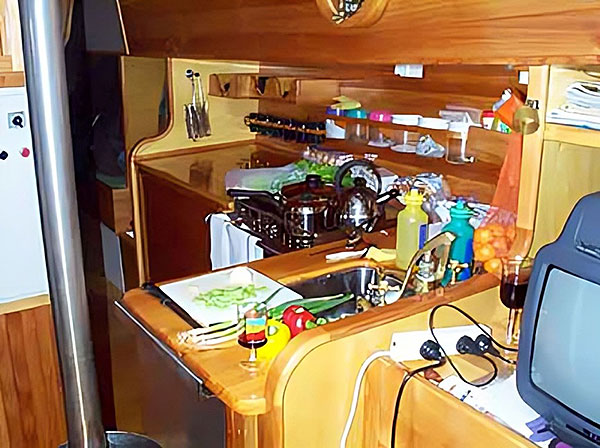 The large galley area. Note the extensive use of Huon Pine.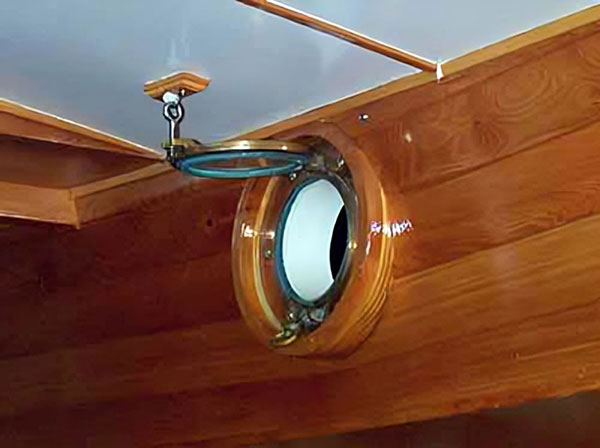 Jim and Margaret's attention to detail is evident in this portlight surround.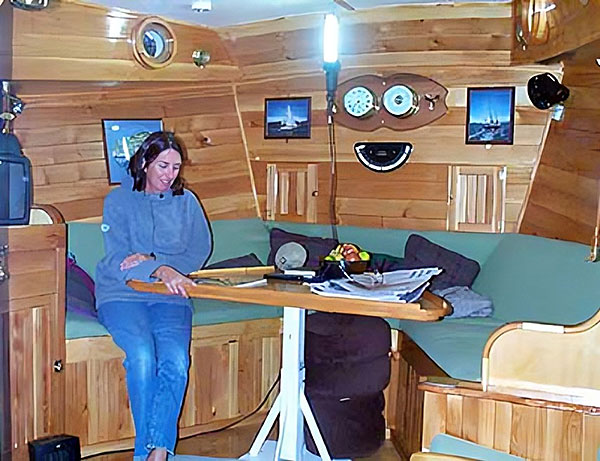 Forward V salon converts to an extra double bed if required.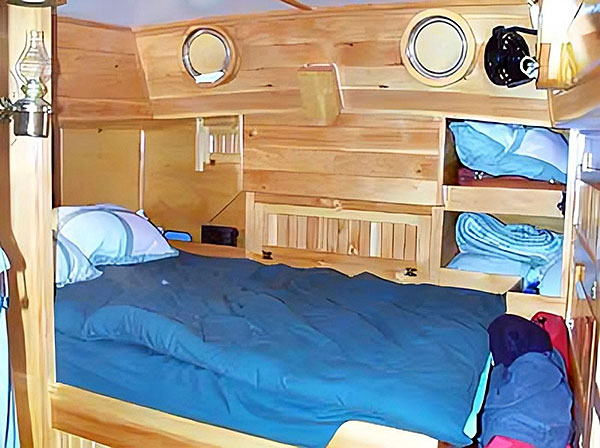 Main aft stateroom
---