They say a picture says a thousand words. The following set of pictures say it all. Cute, spacious and easily within reach of any home handyman.
Note: the temporary steel frame work
Building the hull.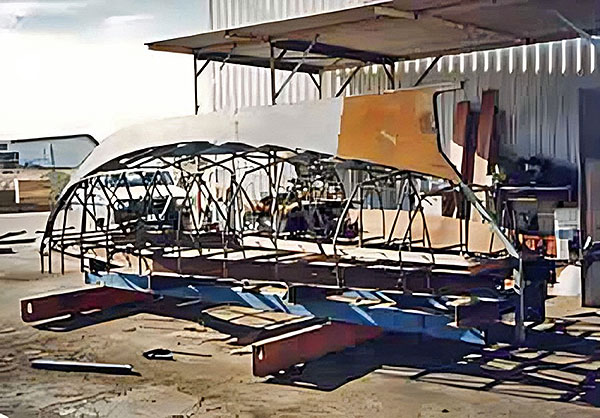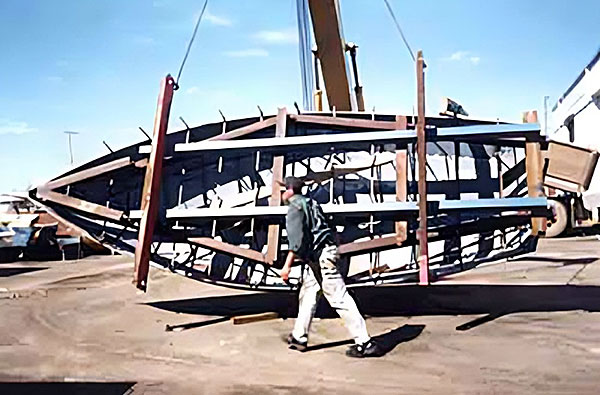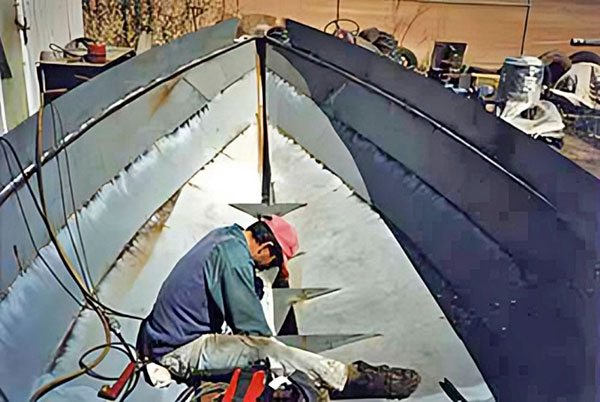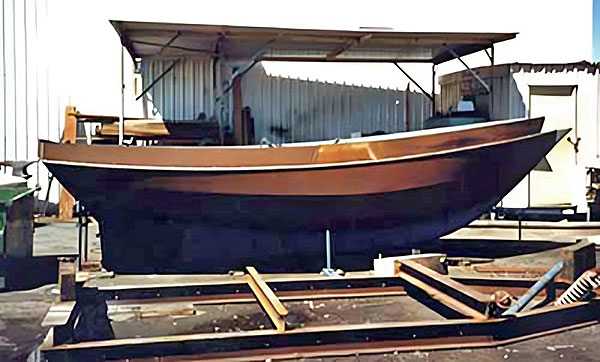 Building the deck.
Note: the modified cabin top covering the entire vessel from shear to shear.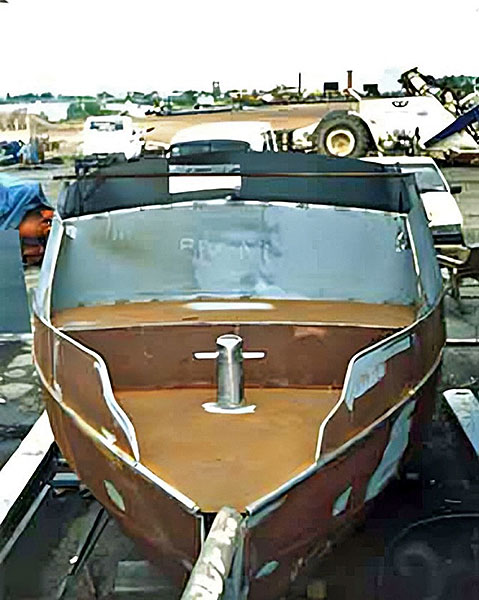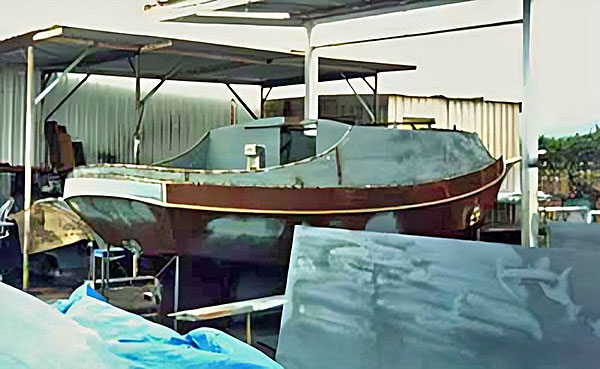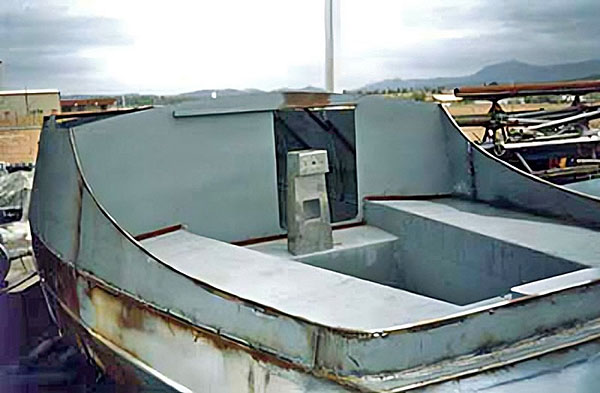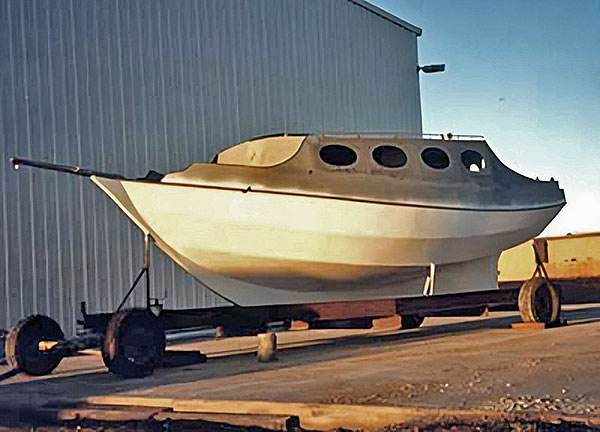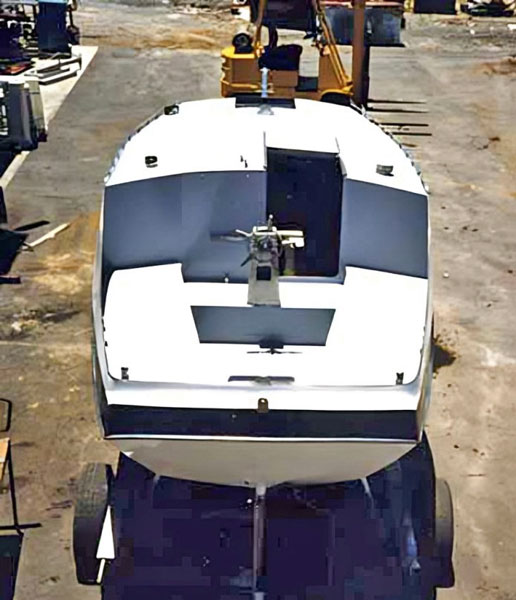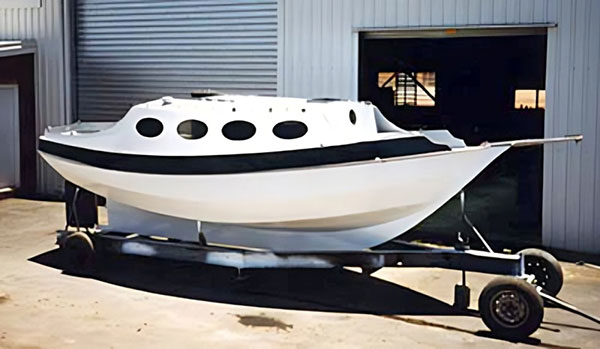 ---