Building the hull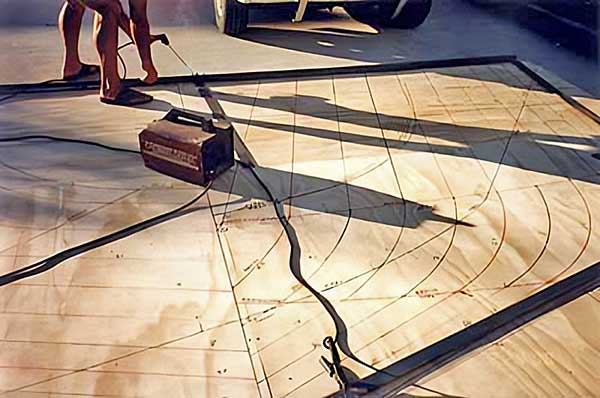 The full size patterns have been transferred onto a level plywood base.
A frame being made to the pattern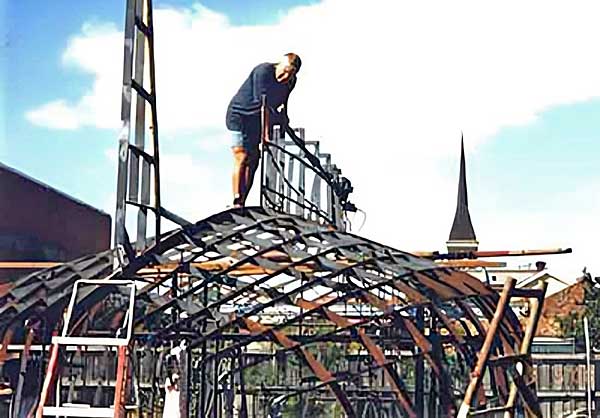 All the frames stood and stringers notched in.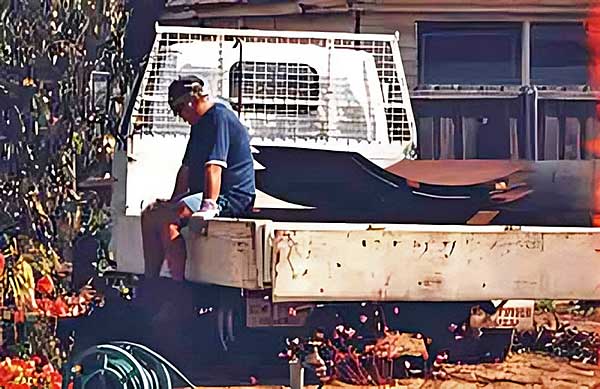 The radius plates rolled to the correct radius before fitting to the framework.
Fitting the radius chine plates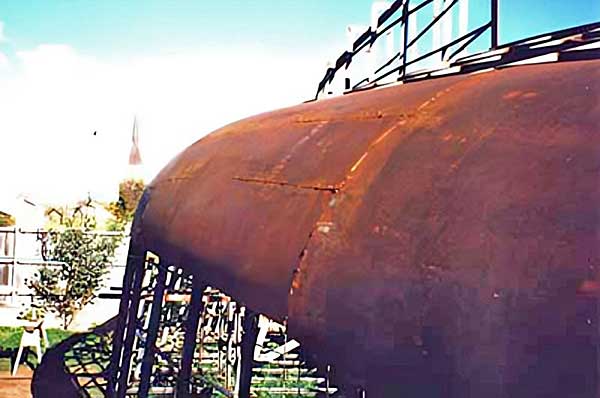 The radius chine plates being tacked into position.
The top side plates being added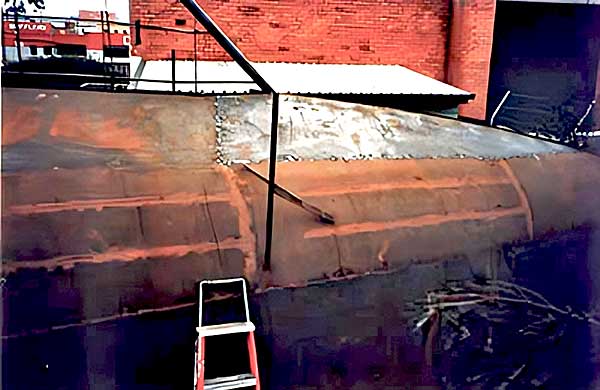 The bottom plates tacked on to complete the hull body
Turning the hull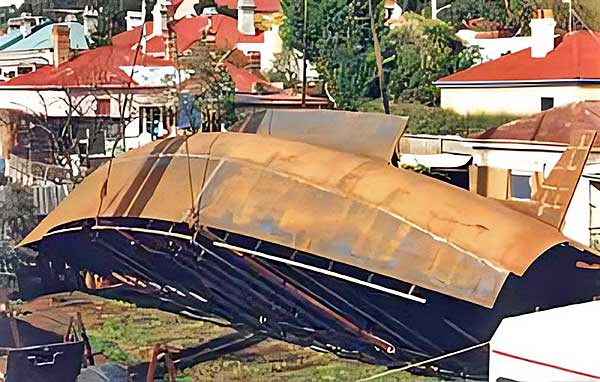 Rolling the hull upright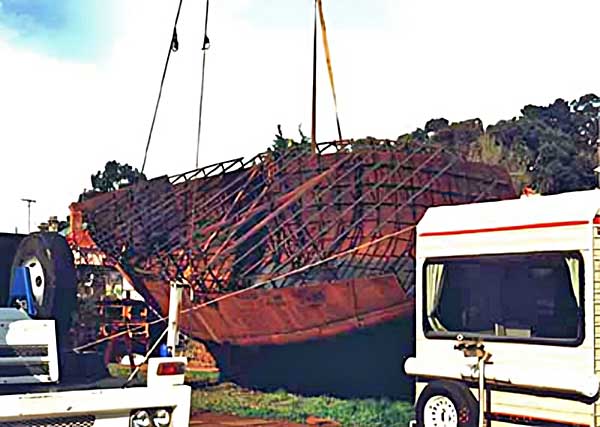 Nearly there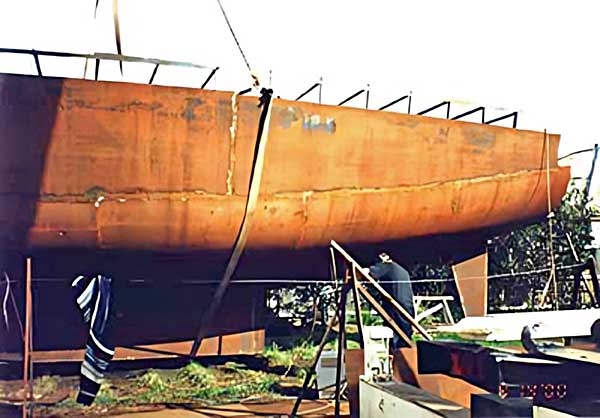 Making sure that the hull is sitting level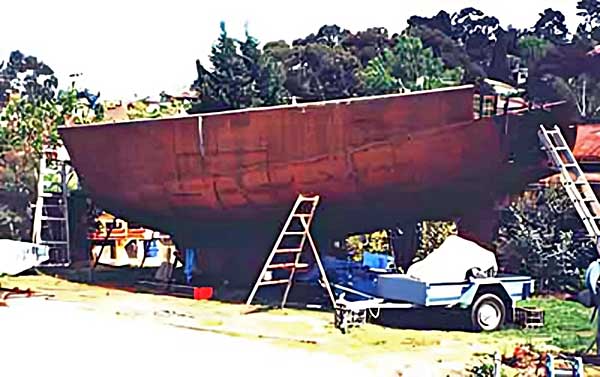 The R 482 hull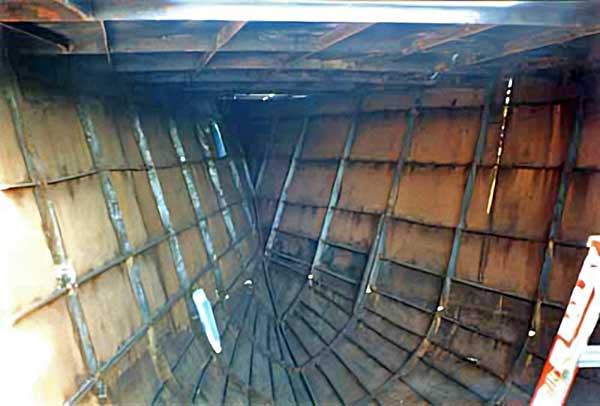 Inside looking forward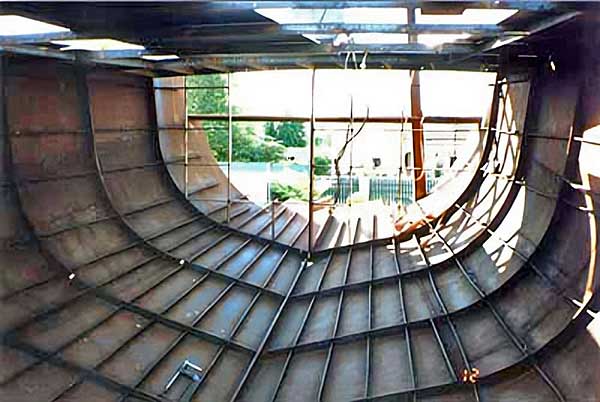 Inside looking aft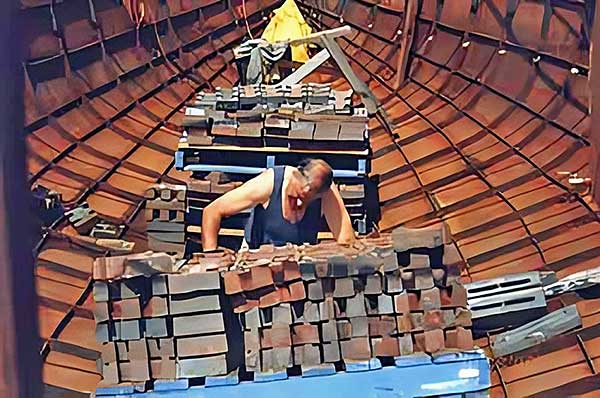 Installing the ballast. 5500 kgs of cast iron heater bricks
The Deck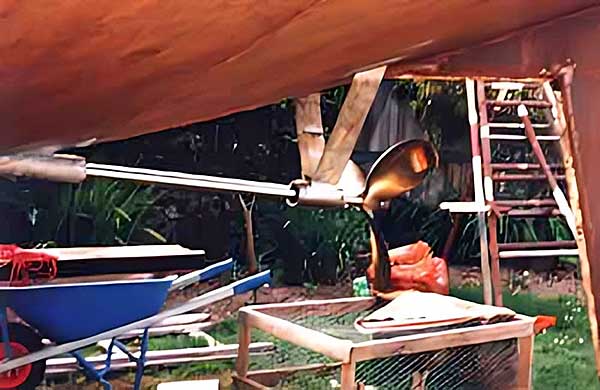 Stainless steel P bracket, bearing holder and prop tube.
And a stainless steel bow roller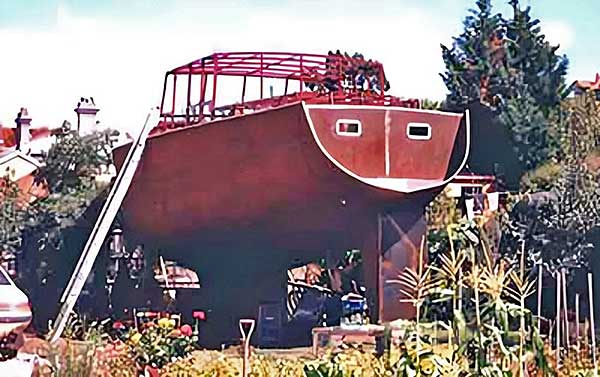 Transom with built in swim platform. Coach house framing going up.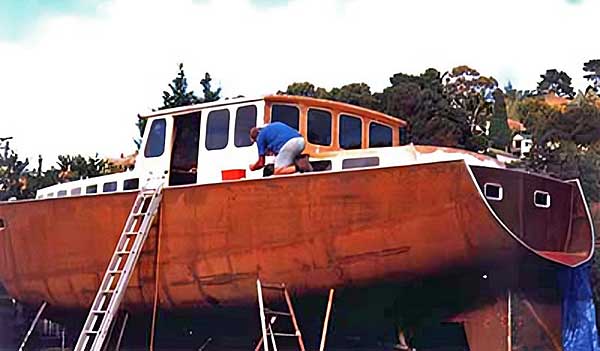 A well designed wheelhouse.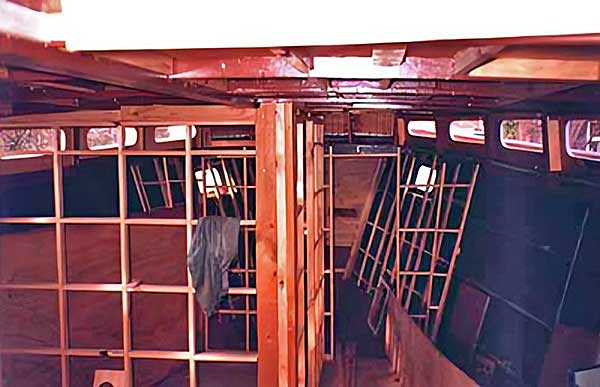 Internal framework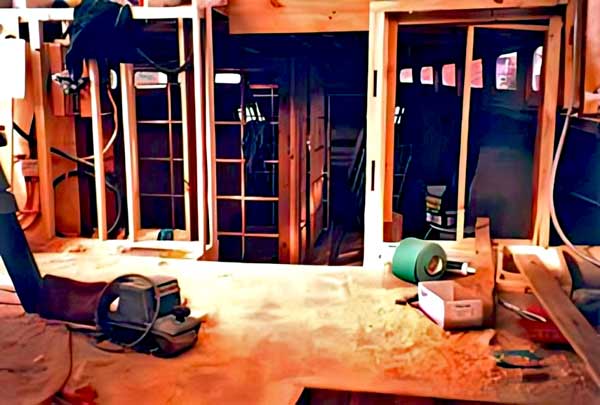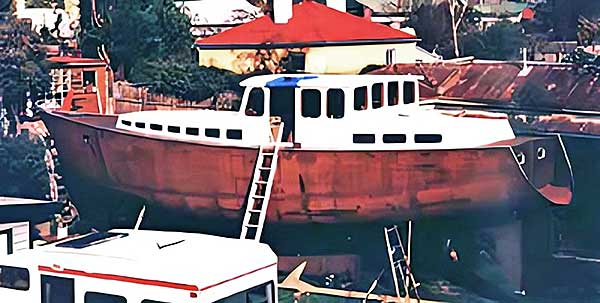 ---
Refine Search