This Roberts 36 was launched in 1981 and has circumnavigated the world.
It's present owners are Graham and Dianne from Tasmania, Australia.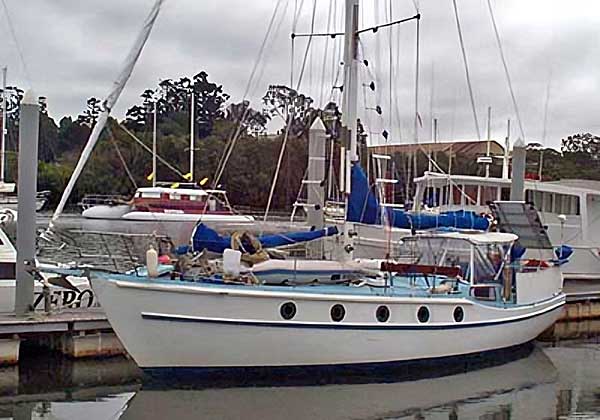 The long graceful sheer of this design.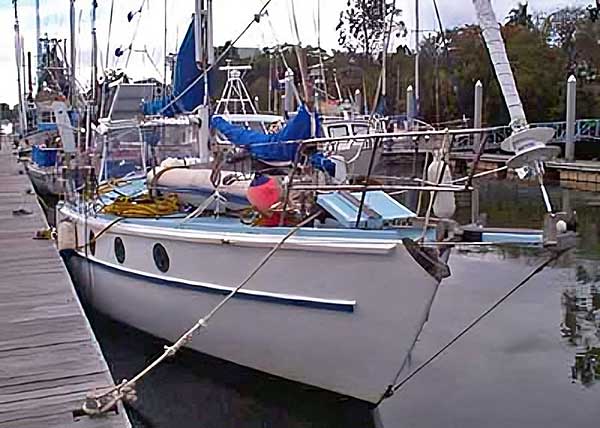 Graham has added a small bowsprit as seen in the photo.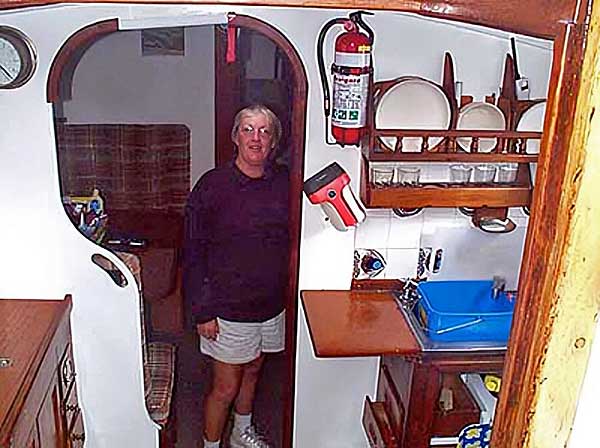 Looking down the main companionways. Galley to starboard, chart Table to port.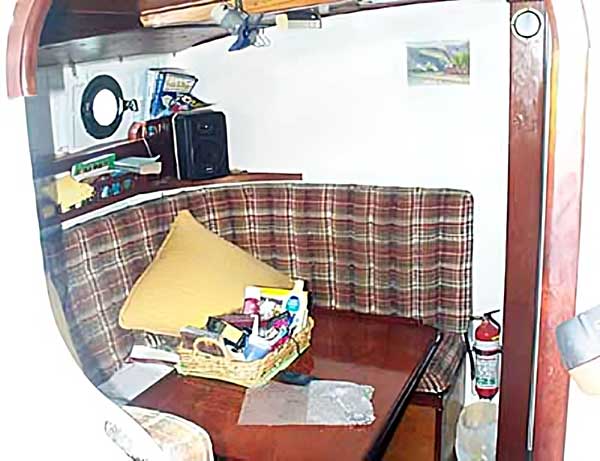 Main Salon Area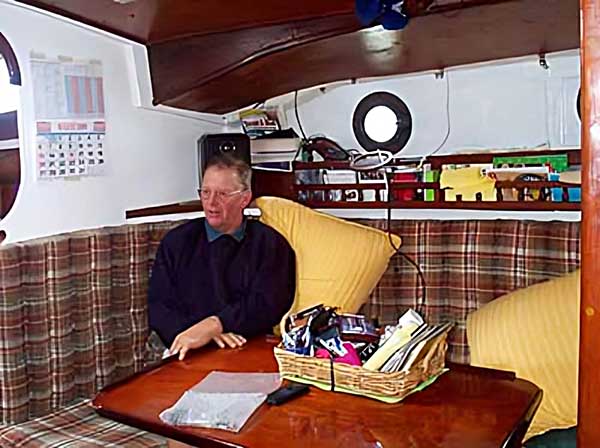 You can see here the room that this design has.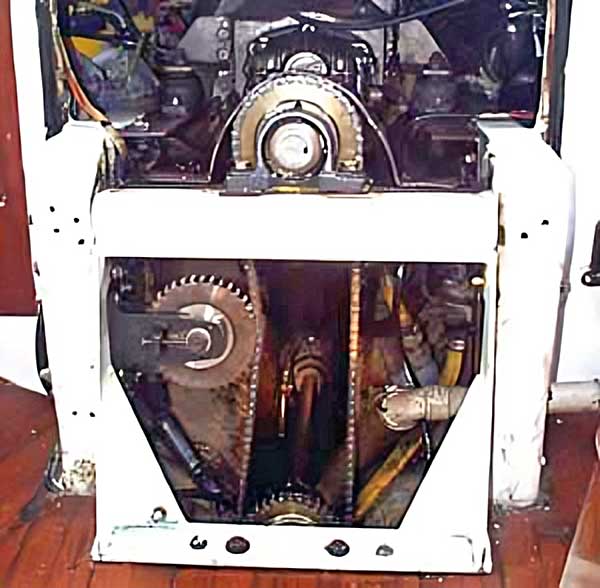 The engine built facing forward and tucked under the cockpit floor.
The prop shaft is chain driven and located under the engine.
---