This series of photographs, which we hope will grow along with the vessel, has been provided by Mac, the builder of this boat. Mac is an experienced trawler man and very computer literate These photo's are taken off a CD Mac sent us with hundreds of pictures. Mac got into the habit of taking photos every week end. Here we can only show some of them. It's always good to work with a man of Mac's experience
Building and standing the frames
Transferring the full size patterns onto a solid surface.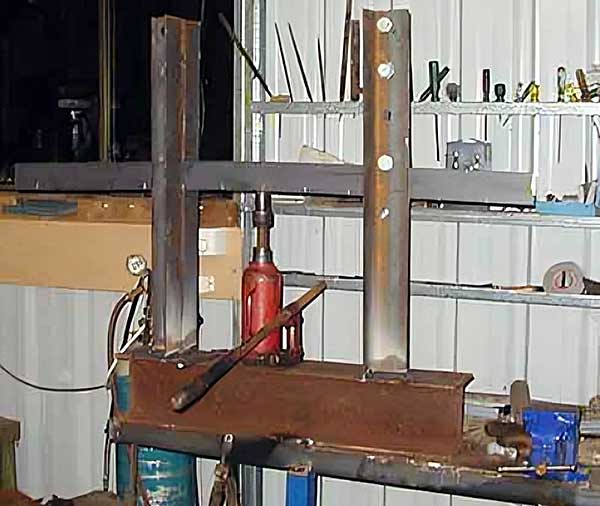 A simple home made frame bender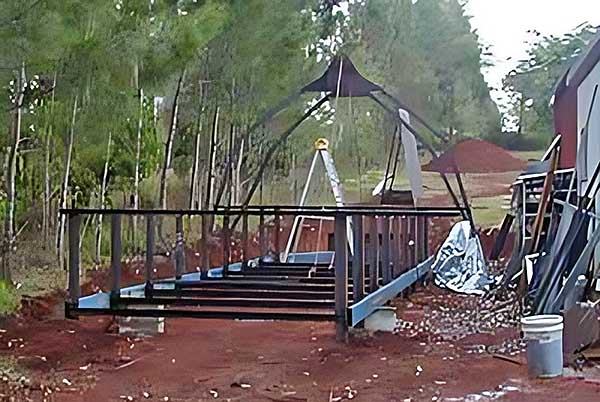 The first frames standing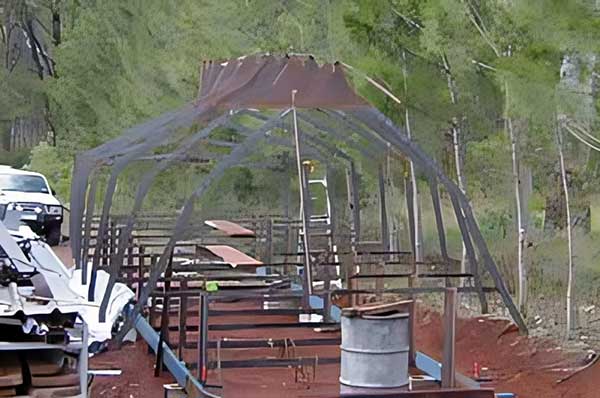 More frames in place.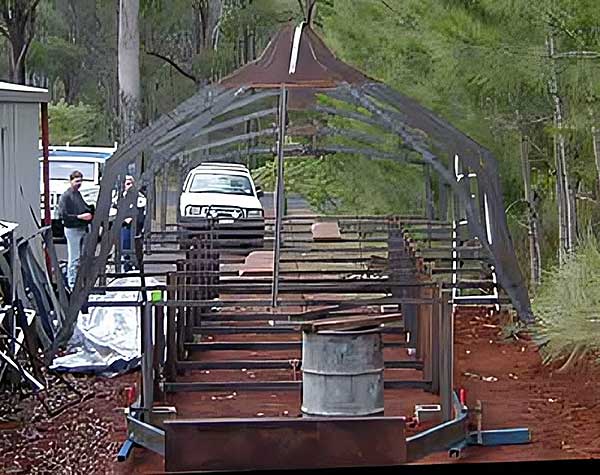 Mac, ex trawler man and Boat builder, with an invaluable aid to building in his hand.
Plating the hull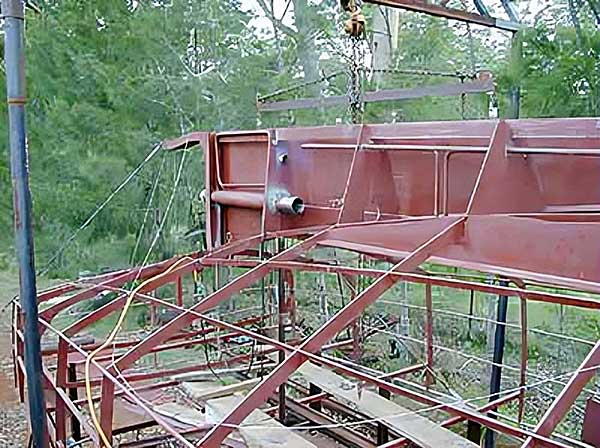 One side of the keel plated with prop tube and engine beds
already in place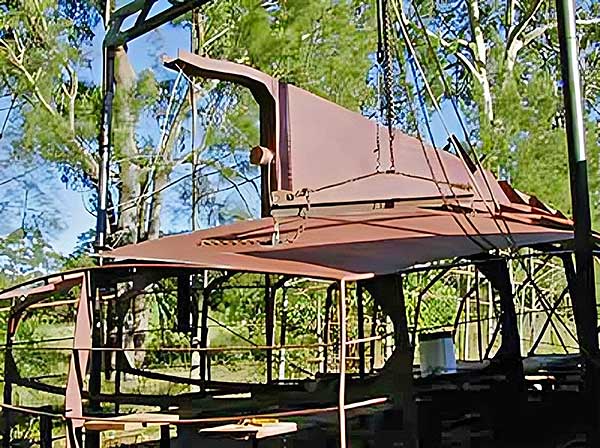 Lowering the first of the hull plates into position and ........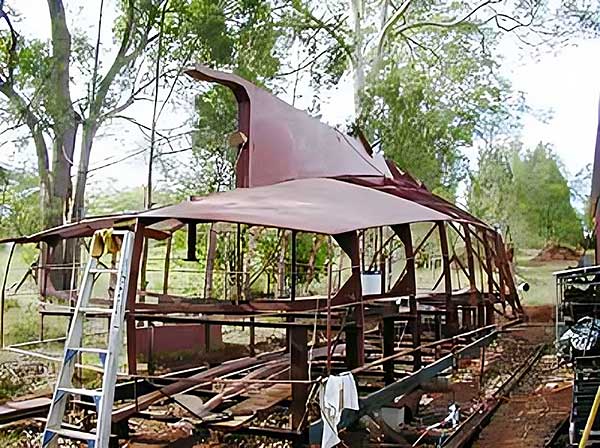 ..... tacked in place
Bottom plates tacked into position.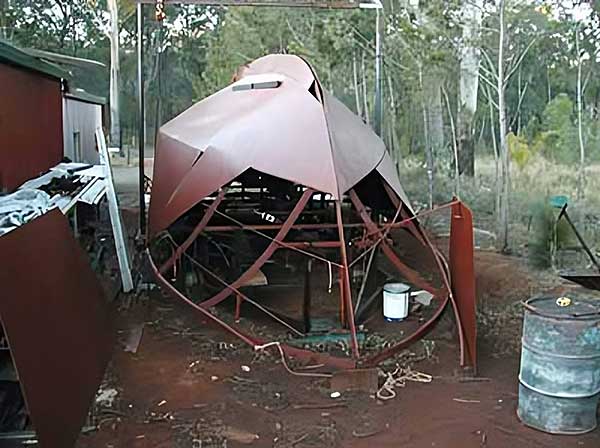 Top side plates in position. The plating of the bow is shown separately on page 4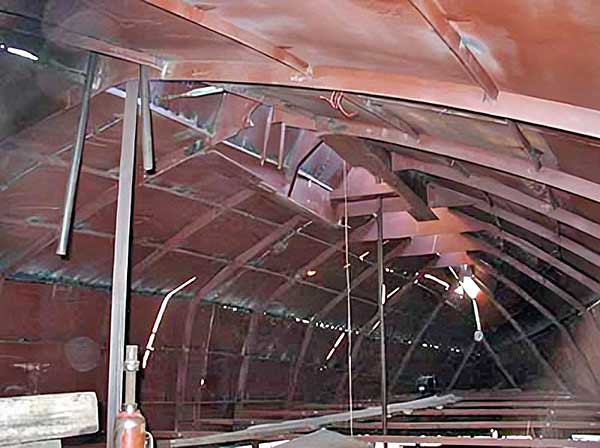 The look from the inside.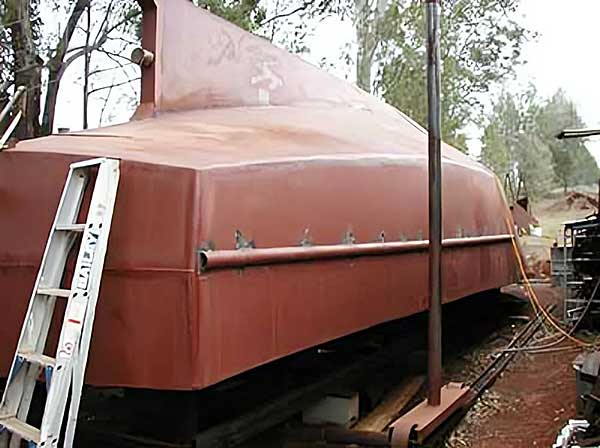 Fully welded. Rubbing strake in position.
---
Refine Search