Framing and plating the hull upside down.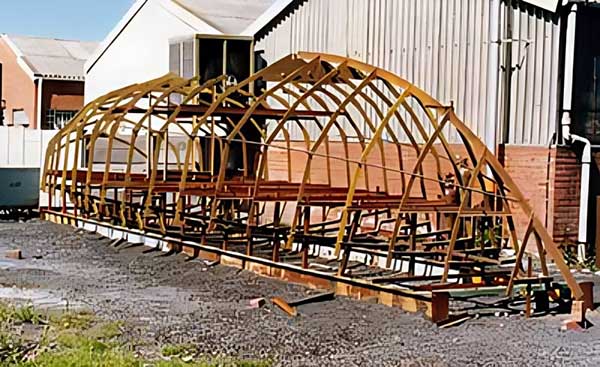 A good, strong, level, strongback.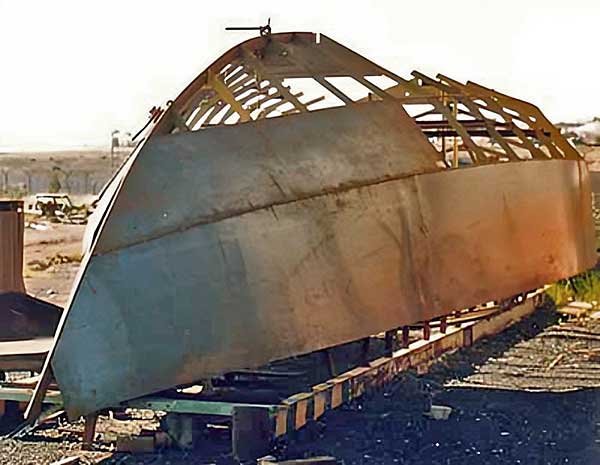 Beginning the plating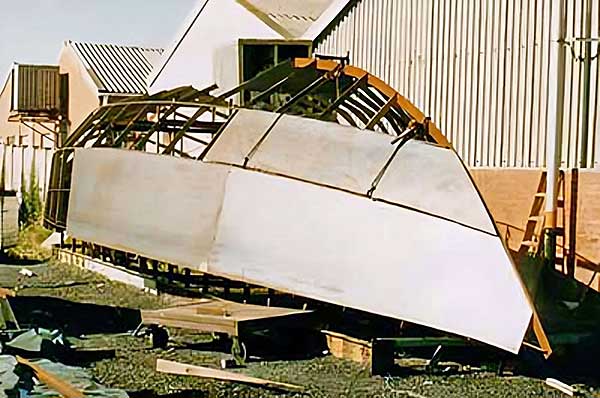 Plates lifted into position by come-a-longs.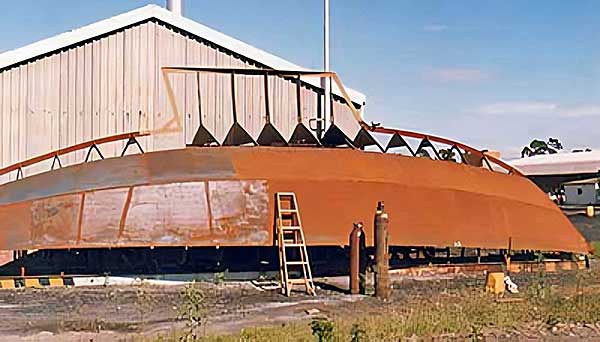 Keels and floors added.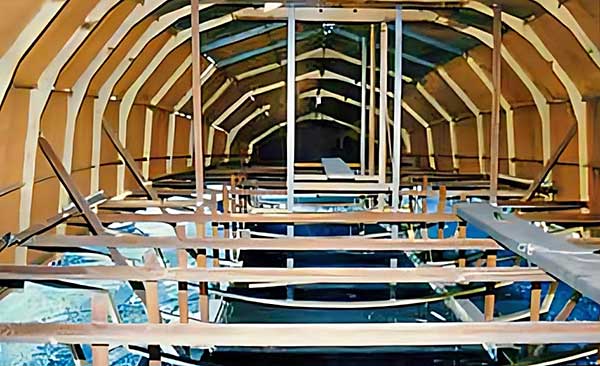 Interior with much of the bracing removed.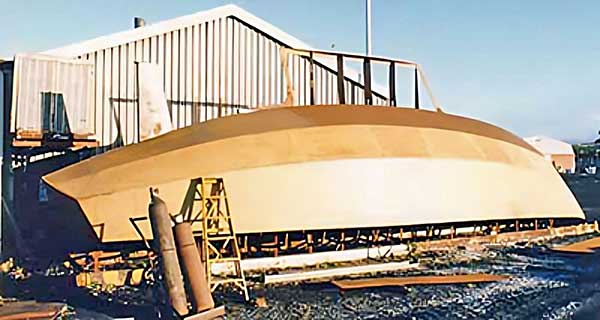 Whole hull plated.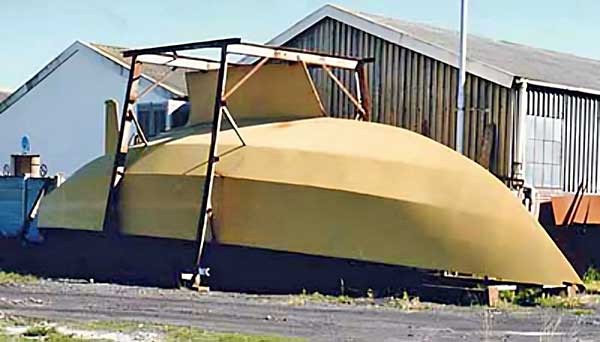 Keel plated and support jig built. All ready for turning.
Turning and internal steelwork.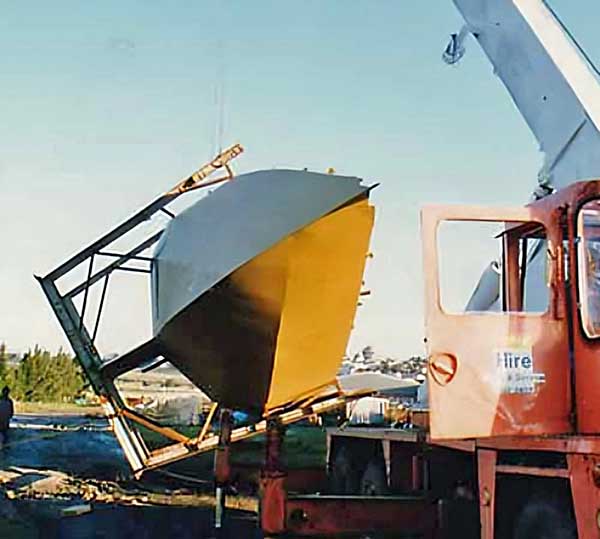 Lifting the hull upright.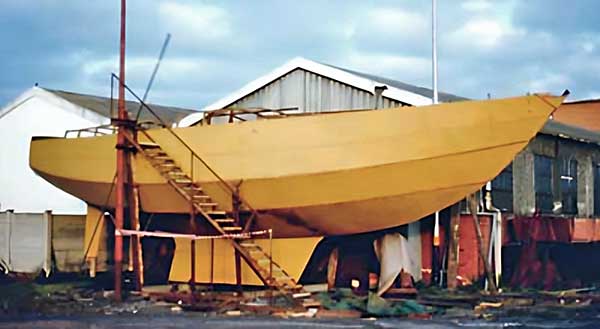 A good set of stairs make the fitting out job much easier.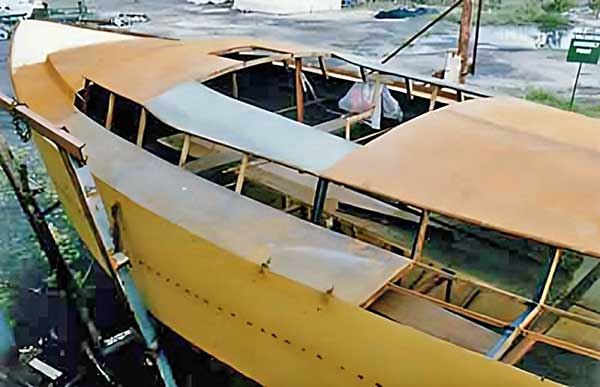 Fitting the deck and cabin plates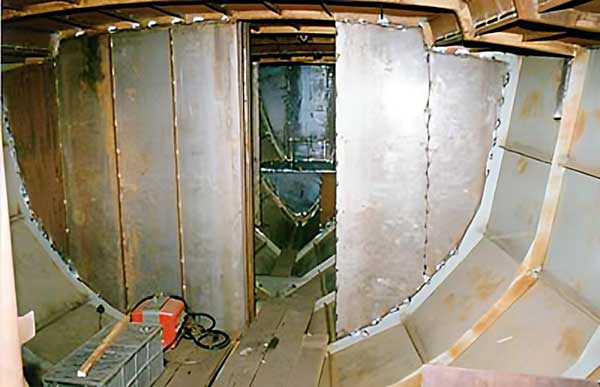 Fitting bulkheads and adding stiffeners.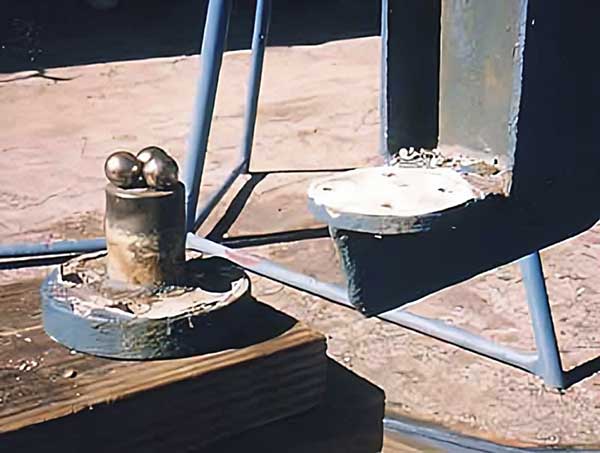 One way of making the bottom rudder bearing. The weight of the rudder rests
on the tops of the balls.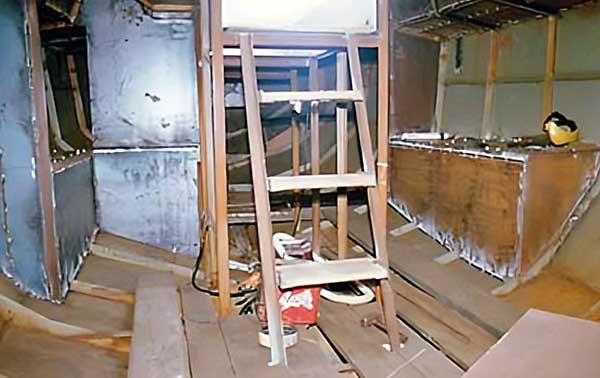 Fuel tanks being built in.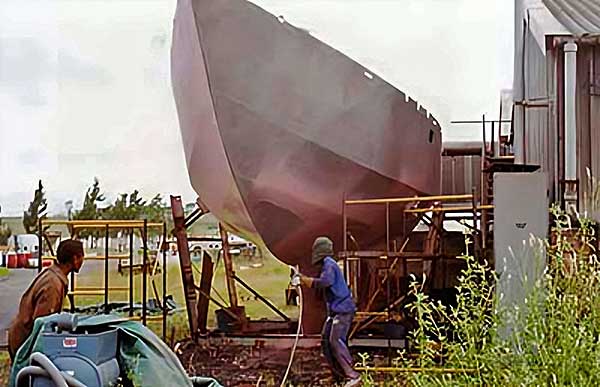 Blasting and painting.
---
Refine Search