This WR 38 is being built in Western Australia in Aluminium. The builder has included many of his own personal touches making this a true customized vessel. These pictures have been bought to you by courtesy of Roy the owner/builder of this vessel.
Turning over.
Note the extra ribs.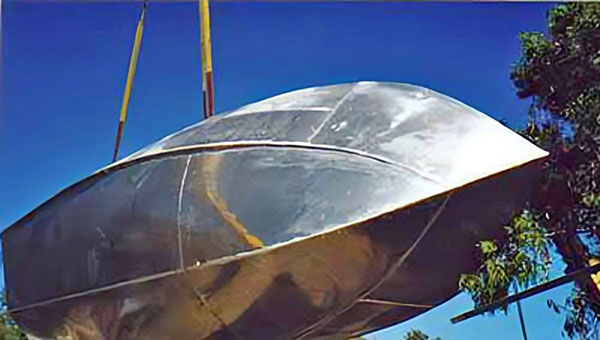 The turning process.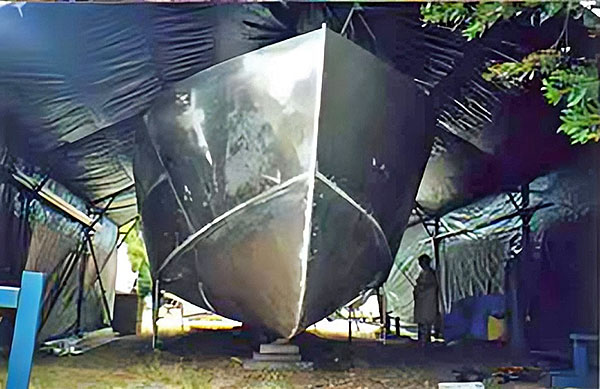 Safely down inside a temporary cover.
Deck and salon.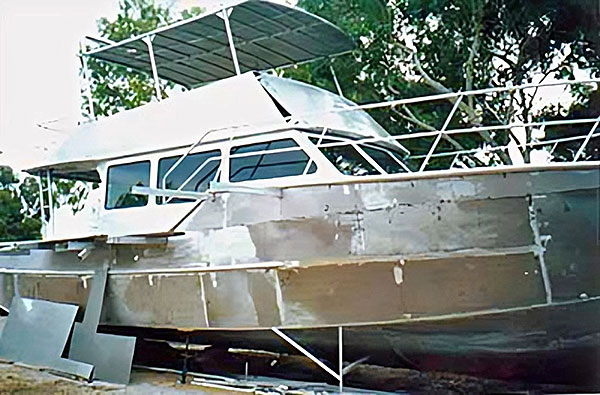 Note the raised foredeck giving extra styling and more internal room.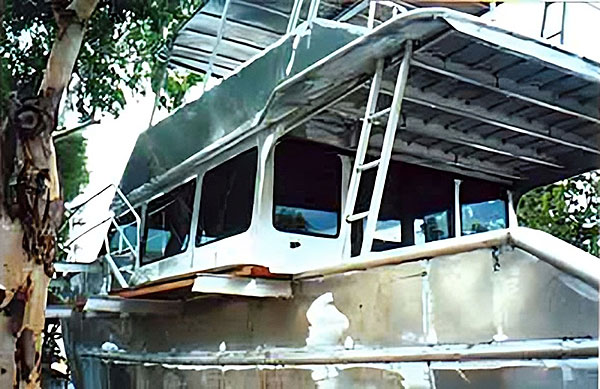 Rear side view.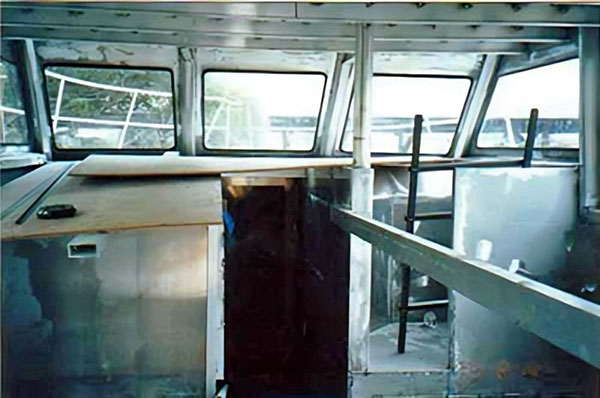 Inside the salon. Note the raised helm position on the starboard side.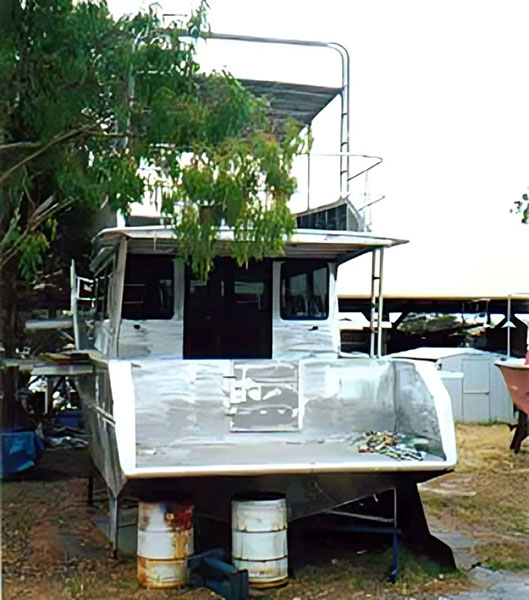 The swim platform and a through transom gate have been incorporated
with the building of the hull.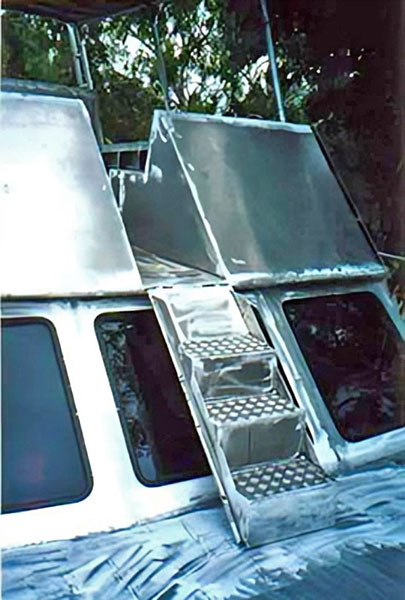 Folding down front stairs from the wheelhouse to the front decking.
---