These series of photographs are curtesy of Philippe Rayee who sent these photos along with the following email.
"Thank you very much for the planing strake details! I enclose some photo's of the 33 ft hull built with WEST. If everything goes OK, the hull will be turned over in Spring 2001, 1500 Hrs after buying the plans. I let you know. You are welcome for a beer."
All the frames standing on the strongback.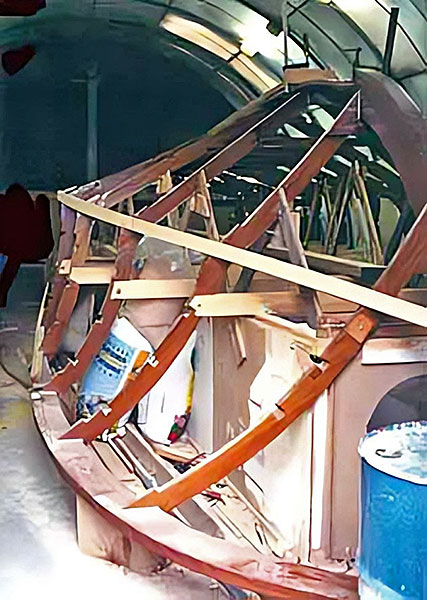 Frame details. These have been cut from the full size patterns.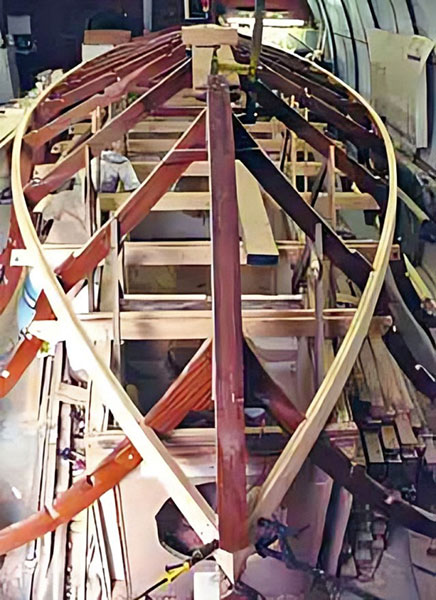 View from Stem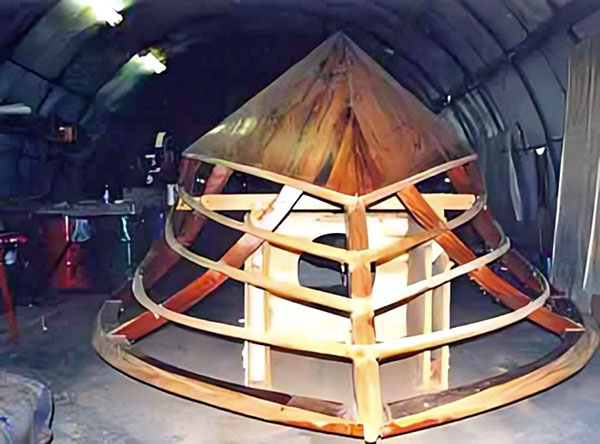 The bottom sheathed.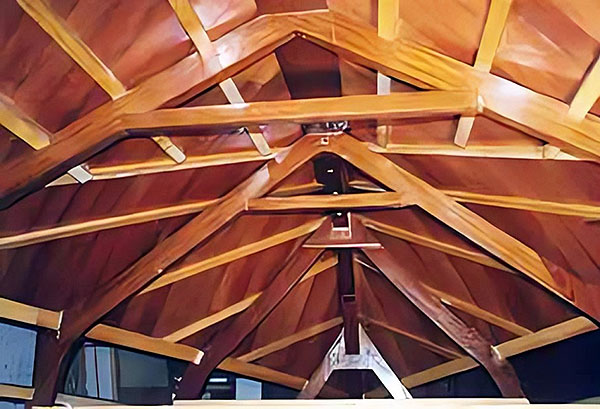 A picture from inside showing the frames and stringers.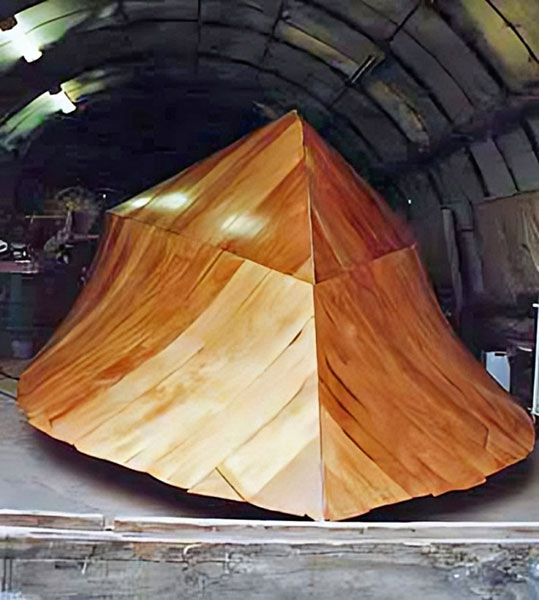 Completely sheathed. Note the deep V and flared bows of this design.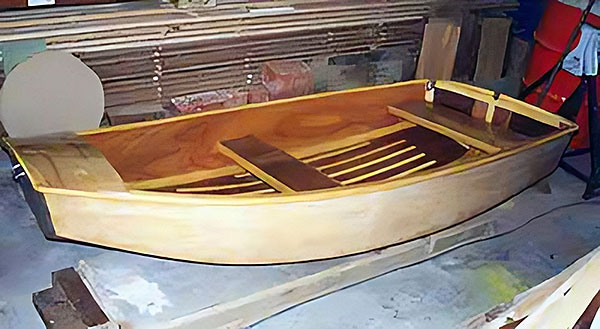 The Roberts dinghy as built by Philippe. Plans for this come with all sets of plans.
---