The set of plans for this design are no longer for sale.
This page is for information only. If you have bought one of these boats and require a set of plans we hold the complete set still. We no longer offer it for sale as we no longer sell any planing hull forms
This design is for either steel, aluminium or fibreglass construction and, as it's name implies, can be built anywhere between 35 and 37 feet in length. This variation in length is achieved simply by spacing the aft four frames further apart.
The cabin can easily be made longer to suit your requirements and intended usage. It may also be built with or without a flybridge.
Available as a Semi Displacement design
L.O.A.
10.66 m
35' 0"
L.W.L.
9.10 m
29' 10"
BEAM
3.85 m
12' 8"
DRAFT
semi-displacement
1.30 m
4' 3"
DISPLACEMENT : approx
11,340 kg
25,000 lb
POWER
135 to 250 hp
SPEEDS
10 to 13 kt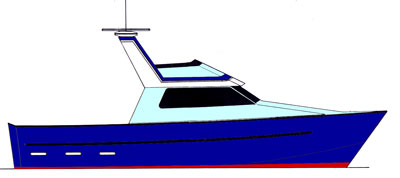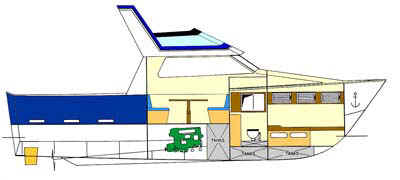 Coastworker 35-37 Planing Hull
Brand: Bruce Roberts
Product Code: Coastworker 35-37 Planing Hull
Availability: Discontinued